Have you ever wanted to run away and join another family? Remember when everybody else had a better family than yours? I found this blog and became immediately inspired to join them or at least have another 8 kids to re create what they seem to have! This blog is definately how the 'others' live!!
On Cloud 8
have some amazing pictures of their small get together over Chrissy. Lets just say.. I'd hate to cook for them all, but hey....they probably have a cook!!!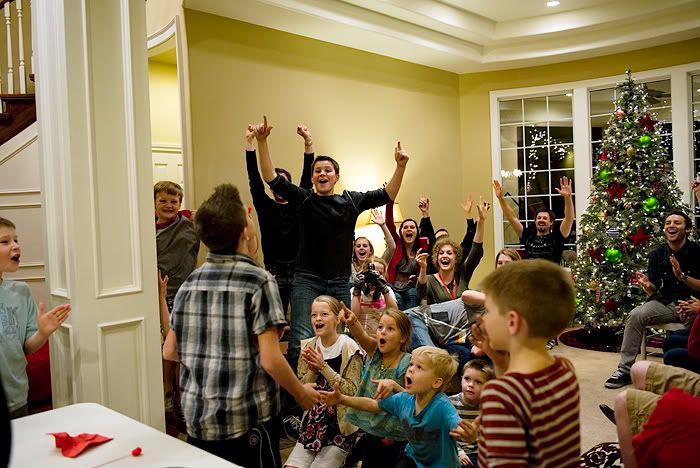 And a visit from Santa. What more could a family want?
so if my family are lookig for me i'll be hanging out with this family...

On Cloud 8